AND THE WINNERS ARE . . .
Congratulations to Auckland artists Lissy and Rudi Robinson-Cole for winning the $15,000 Premier award with their pieces Harikoa – Aroā Nukunuku and Paki – He Taonga Tuku Iho, hand carvings embellished with crocheted NZ neon wool. (pictured right)
The winning pieces were selected by Lynne Sandri, Wellington artist, curator, arts mentor and art awards judge.
'Lissy and Rudi are clever, bold, and colourful collaborators combining two traditional practices of carving and crochet into contemporary sculpture,' says Sandri. 'Even the range of neon colours are theirs and each colour represents a kaitiaki of their arts practice. Their works are beacons of joy and I believe will help share and connect our culture with everyone (in homes-whare and meeting houses – whare hui). These works are traffic stoppers and I can't stop thinking about how uplifting they are. Definitely joy spreaders and I can't think of anything more important that we all need right now.'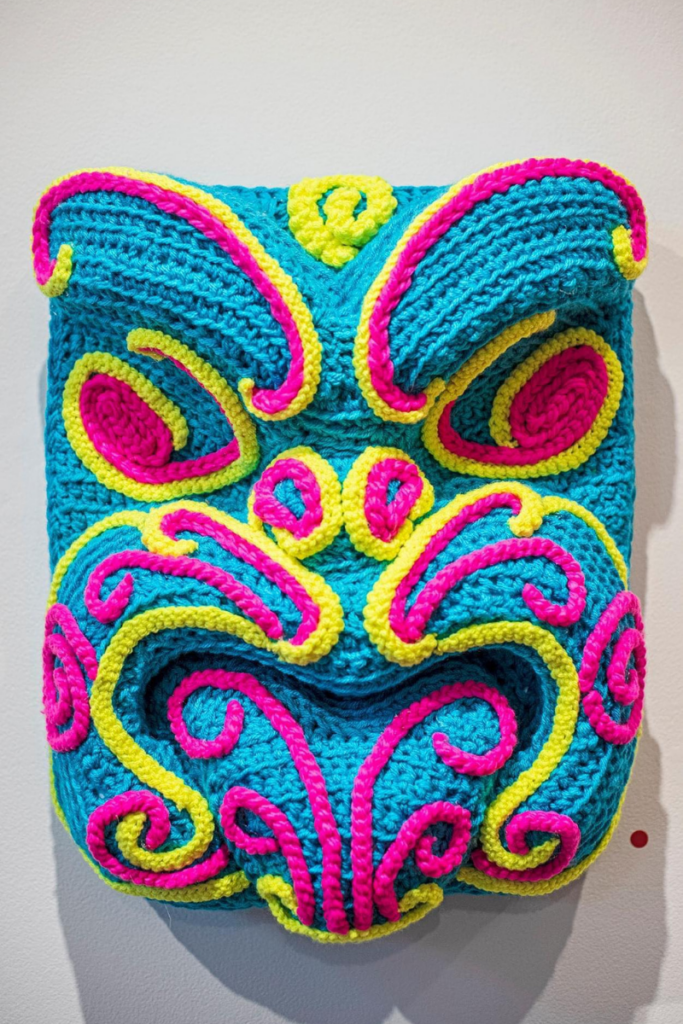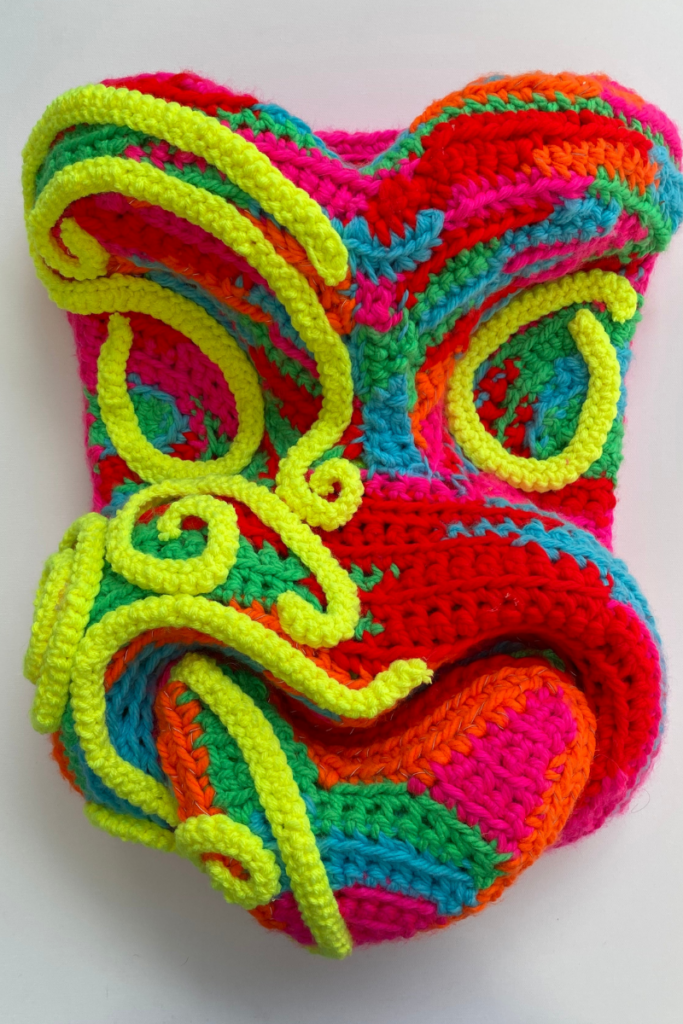 88 artworks by 66 artists were selected as finalists – view the other finalists and winners in the photo gallery below.