About the awards
These awards highlight the diversity of small-scale works and celebrate our unique culture and heritage through New Zealand sculpture.
The awards are valued at $20,000 with a premier prize of $15,000 rewarding creative talent and craftsmanship, with five highly commended prizes of $1000 each.
Applications for the 2023 awards will open later this year but please sign up to our mailing list below so you can receive notifications about the 2023 awards.

2022 awards
86 artworks by 65 artists were exhibited as finalists at the 2022 NZ Art Show, 2-4 June, in Wellington. The award winners were announced by judge Lynne Sandri at an awards ceremony at the NZ Art Show on June 2.
Congratulations to Lissy and Rudi Robinson-Cole for winning the $15,000 Premier Award for their works artworks Harikoa – Aroā Nukunuku and Paki – He Taonga Tuku Iho, hand carvings embellished with crocheted neon NZ wool.
Read about the 2022 winners here
View the 2022 finalists and winners here

View a media story about the finalists here.
Awards Founder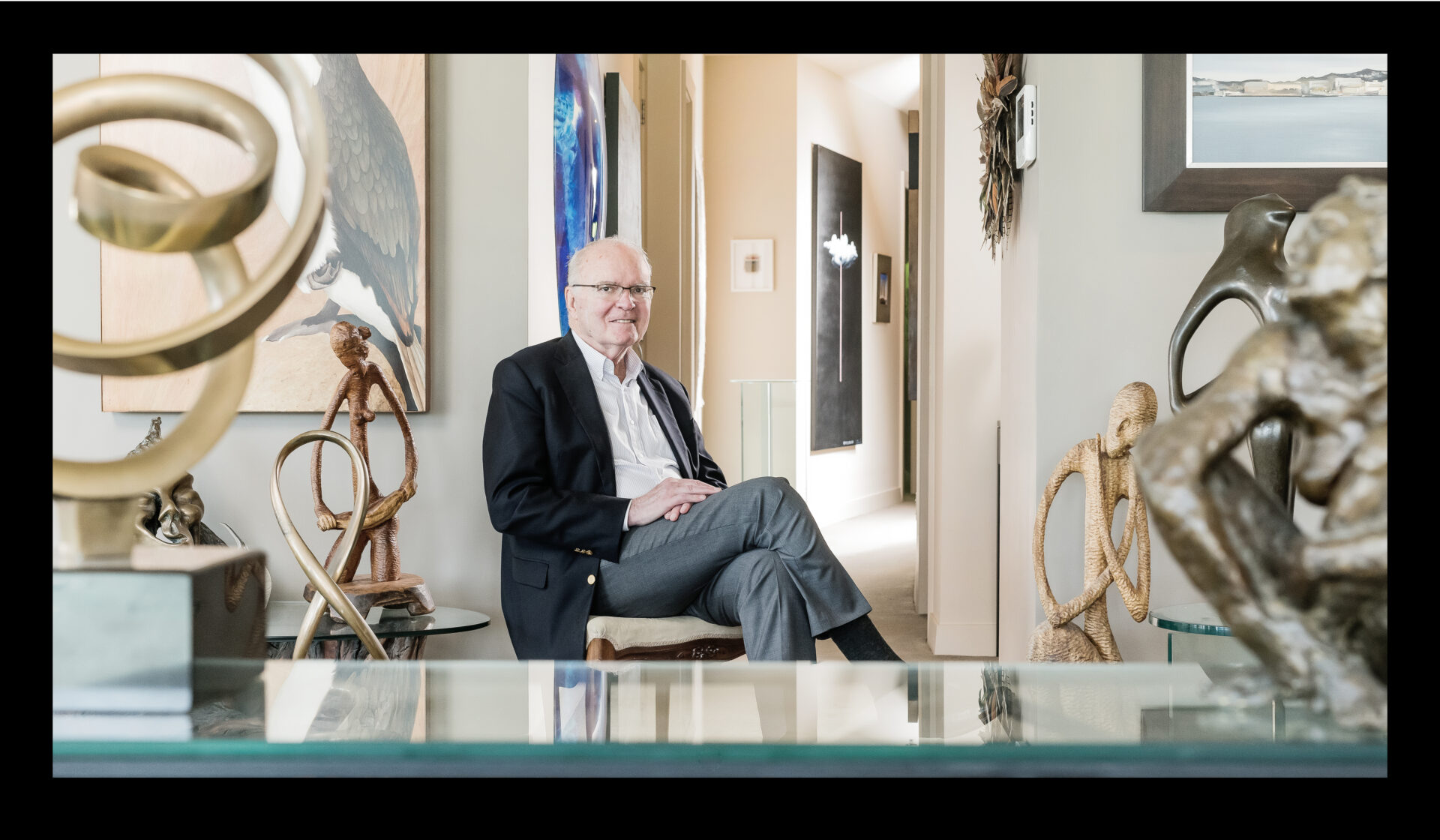 Richard's love of sculpture started more than 50 years ago upon visiting a small gallery in Haiti. There he came across some beautiful works by a Haitian sculptor, Ludovic Booz. He purchased 3 elegant mahogany sculptures that he admires and appreciates to this day.
Degrees from Yale and Stanford Universities followed by a successful career in Investments has enabled Richard to pursue his love of art.
His collection holds contemporary pieces from around the world including Europe, the United States, New Zealand, Australia, Haiti, Japan and Africa. His sculpture collection includes a considerable selection of smaller works, providing the inspiration for this award.
Richard appreciates the elegance and grace of sculpture, and wishes to reward technique and true craftsmanship through this award.
Sign up to our mailing list
Artists and art lovers: if you would like to receive reminder notifications about the 2023 Richard T Nelson Awards for Sculpture, please provide your details in the form below.
See our artists terms and conditions